We're having trouble fitting a recording in this week's recording. For now, please enjoy last week's and keep an eye out for news of the next.
In podcasts past we've discussed the by-election being fought up in Copeland. Here's some of the Conservative literature being put about: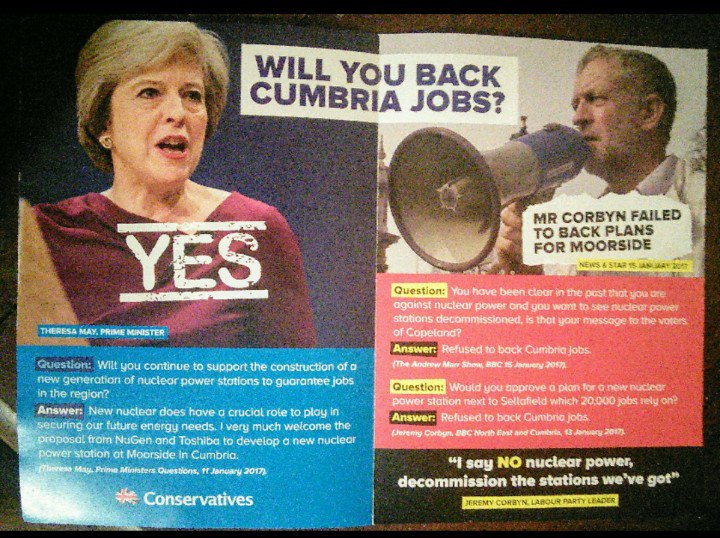 Thanks to https://twitter.com/MSmithsonPB for the image.